Important information about Niobium(Y)etoxide 99,95%Nb - CAS:3236-82-6
The above information and Specification of the product CAS:3236-82-6 shall be used only as a guide. If you wish higher quality of the product with formula C2H6O.1/5Nb, special packing or have any other requirements, please contact us.

Intatrade Chemicals concentrated its efforts on research and development of new synthetic technologies and on satisfying consumer demand for new synthetic materials.

We offer wide-range services for custom synthesis to meet various requirements of customers targeted applications.



Specification (MSDS)
Formula: C2H6O.1/5Nb - (C2H6O.1/5Nb)
DANGER!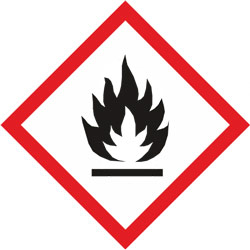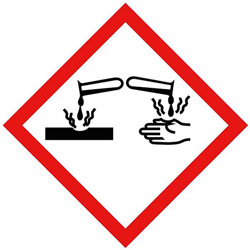 Hazard statements H226 Flammable liquid and vapour.
H314 Causes severe skin burns and eye damage.
Precautionary statements P210 Keep away from heat/sparks/open flames/hot surfaces. - No
smoking.
P241 Use explosion-proof electrical/ventilating/lighting/equipment.
P303+P361+P353 IF ON SKIN (or hair): Remove/Take off immediately
all contaminated clothing. Rinse skin with water/shower.
P305+P351+P338 IF IN EYES: Rinse cautiously with water for several
minutes. Remove contact lenses, if present and easy to do. Continue
rinsing.
P405 Store locked up.
P501 Dispose of contents/container in accordance with
local/regional/national/international regulations.
Other hazards Results of PBT and vPvB assessment
PBT: Not applicable.