Important information about Tris(N,N-Bis(Trimethylsilyl)Amide)Cerium(III), 96 % - CAS:41836-21-9
The above information and Specification of the product CAS:41836-21-9 shall be used only as a guide. If you wish higher quality of the product with formula 3(C6H18NSi2).Ce, special packing or have any other requirements, please contact us.

Intatrade Chemicals concentrated its efforts on research and development of new synthetic technologies and on satisfying consumer demand for new synthetic materials.

We offer wide-range services for custom synthesis to meet various requirements of customers targeted applications.



Specification (MSDS)
Formula: 3(C6H18NSi2).Ce - (3(C6H18NSi2).Ce)
DANGER!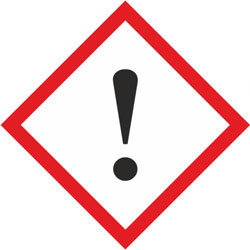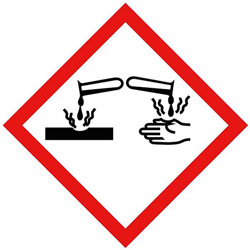 Hazard designation: C Corrosive
F Highly flammable
Information pertaining to particular
dangers for man and environment: R 11 Highly flammable.
R 14/15 Reacts violently with water, liberating extremely flammable
gases.
R 34 Causes burns.
GHS label elements:
 Danger
H261+EUH014 - In contact with water releases flammable gases.
Reacts violently with water.
H228 - Flammable solid.
Danger
H314 - Causes severe skin burns and eye damage.
Prevention: P210 Keep away from heat/sparks/open flames/hot surfaces. - No
smoking.
P280 Wear protective gloves/protective clothing/eye protection/face
protection.
Response: P305+P351+P338 IF IN EYES: Rinse cautiously with water for several
minutes. Remove contact lenses, if present and easy to do. Continue
rinsing.
P309 IF exposed or if you feel unwell:
P310 Immediately call a POISON CENTER or doctor/physician.
Storage: P402+P404 Store in a dry place. Store in a closed container.